It's time for our 2nd Annual Day at the Park Food Truck Picnic!
June 24, 2023 from 11:00 - 3:00 at McBean Park in Lincoln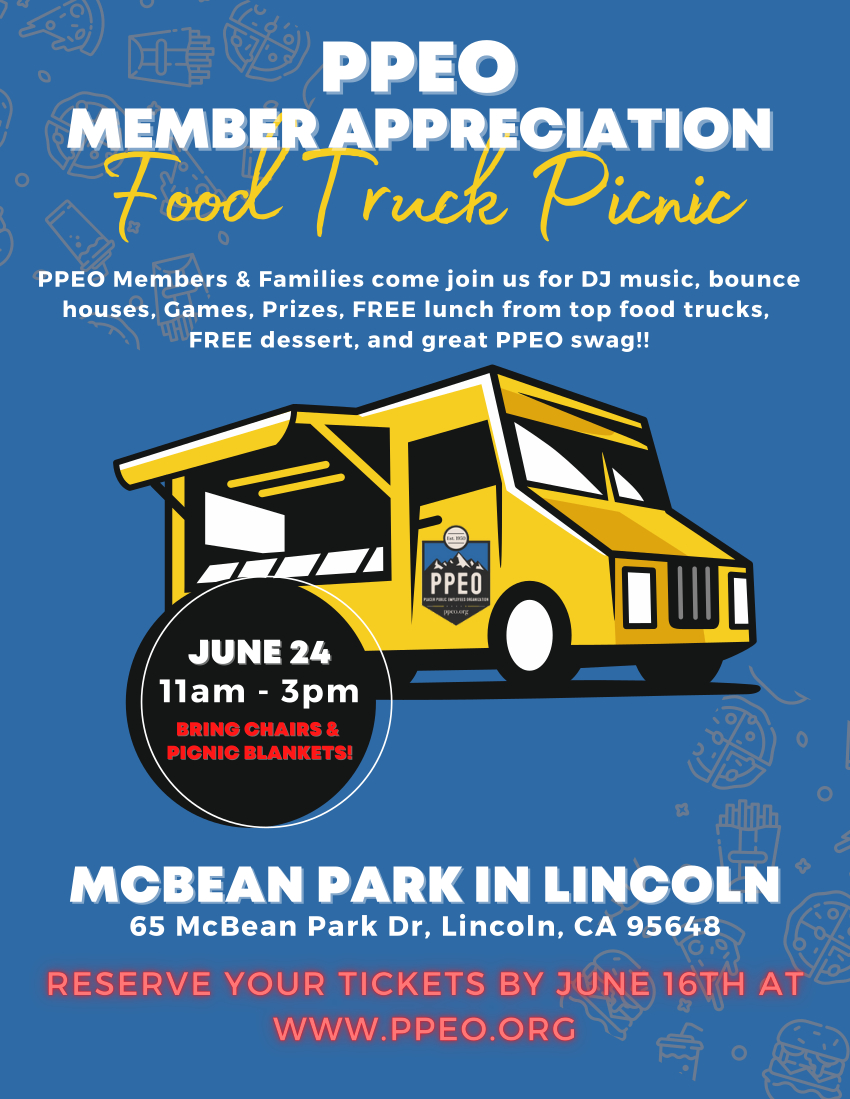 PPEO BOARD UPDATES
We are looking for new board members for 2023!  We would love to have all county departments and divisions represented.  Currently only Assessor, CDRA, County IT, HHS, Public Works, and the Sheriff's Office have members on the board.  If your department or division isn't listed and you'd like to get involved, please send an email to union@ppeo.org!
2023 BOARD MEETING DATES
PPEO board meetings are held on the third Wednesday of each month at 5:30pm.  Meetings are held in at the Local 39 office in Auburn.  We also have a Zoom link for members who are unable to attend in person.  Either the June or July meeting will be canceled for summer break.  We will update the schedule once the cancelation has been finalized.  There will be no meeting in December.